LA THE ODENSE GROCERY STORE
theatrical tribute to Hans Christian Andersen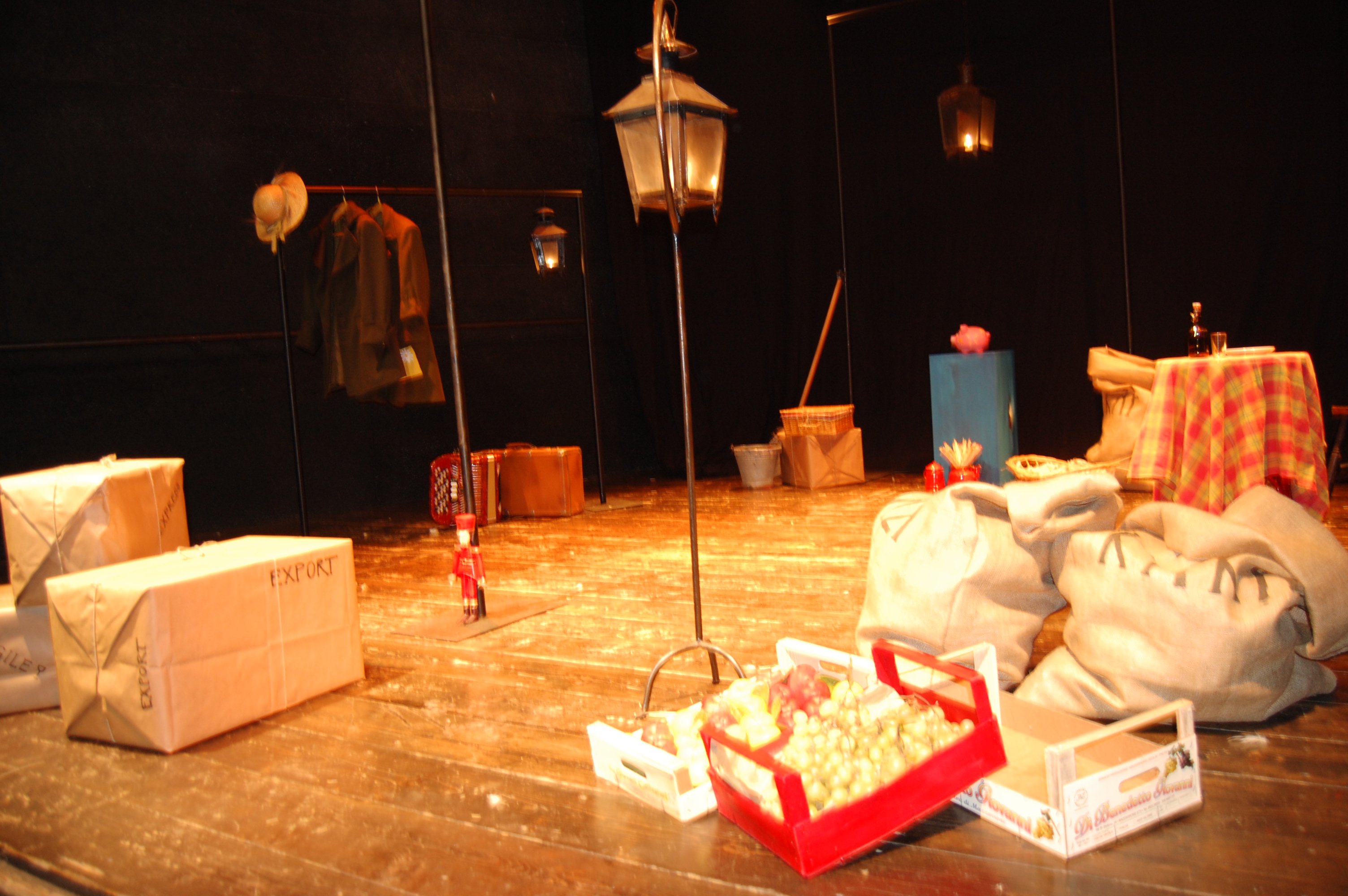 "The Odense Grocery Store" is a children's theater show freely inspired by the life and poetics of the Danish writer Hans Christian Andersen.
The story is set in 1819 in a hypothetical grocery store in the birthplace of Andersen and its characters are the same writer, at the age of fourteen, a gruff and prodigious grocer, and Scarcrò, a tender scarecrow. At the time, Andersen was rather poor and socially "marginalized".
Hans Christian, the son of a cobbler and a washerwoman, dreamed of personal redemption: to leave for Copenhagen and become a famous actor. A few days after his trip to the capital, the author's imagination put him as a shop assistant at the Odense grocery store; this is where he would have earned the money to fulfill his wish. However, the facts do not follow the agreements. Business at the shop is going badly and the grocer, in order to not disappoint the boy's expectations, offers him an extraordinary night: to inventory the goods in exchange for all the savings contained in her piglet.
Andersen accepts the assignment and, once only, comes across surprising facts and illuminating revelations. Through the invisible direction of the grocer, the shop is transformed into an initiatory place, where objects come alive, take a voice and the hidden nature of things is released before the incredulous eyes of the shop assistant. In this magical situation, between the sunset and the cockcrow, Andersen reflects on topics dear to him, and becomes aware that in every shred of everyday life there is always some suggestion on how to face the obstacles and opportunities in the world.
The experience in the grocery store ignites in the heart of Andersen the creative fire of the writer, who, once he left, would have helped him to soothe the sufferings of his childhood and to find moments of joy.
The events of the show, although they have not really happened, are to be considered as a "fantastic pretext" to tell the biography, personality and poetic sensitivity of one of the most beloved authors of fairy tales and stories for children. The show, in particular, deals with some of the most recurring themes in the works of the Danish author; being different, the double, the macabre and the idyllic, death and life.
The text of the show was written by Andrea Meloni in 2006, as part of the bicentary celebrations since the birth of H. C. Andersen, under the patronage of the Regional Center for Children's Libraries Documentation of Cagliari (Italy).

Andrea Meloni
Production: Teatro Laboratorio Alkestis and compagnia d'arte Circo Calumèt
written and directed by: Andrea Meloni
with: Sabrina Mascia, Marzia Zizi
texts and characters freely inspired by: H. C. Andersen and Gianni Rodari
organization: Teatro Laboratorio Alkestis